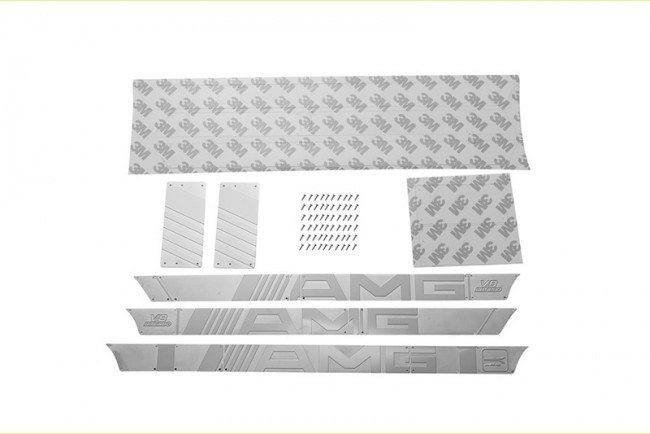 GPM TRX6ZSP10B-S SCALE ACCESSORIES: STAINLESS STEEL SLIP PROOF TREAD FOR TRX6 BENZ G63/TRX-4 BENZ G500 BODY SIDES(AMG VERSION B) by GPM RACING
EAN: 4894538339505
---
Description
Accessories:
Slip Proof Tread-5PCS
Double Sided Tape-2PCS
1.2M Screws-60PCS

Product major functions & usage:
Decoration part

Major advantages of upgrading to this part/product :
1. Made with stainless steel with realistic engraving pattern.
2. 3M double-sided tape provided for easy use.
3. A good choice of scale accessory for your TRX-6 G63/TRX4 G500.
---
You may also like